Our team provides quality dental care in an atmosphere that respects your individual requirements. From toddlers to seniors, our patients appreciate the gentle, compassionate care and treatment they receive.
We believe in doing all we can to make you comfortable. In 2012, we gave our office a fresh new look, added two new patient rooms and upgraded to a digital x-ray system which requires less radiation.
Our commitment to a healthy environment is further reflected in the installation of high efficiency lighting, and using electronic dental record systems, which significantly decrease paper consumption in our office.
We value your time and offer the following conveniences to accommodate your busy schedule
Flexible appointments, including evenings and Saturdays

Conveniently located in downtown Stouffville (at Freel Lane)
Ample free parking
A short walk to Stouffville GO Train Station
Wheelchair accessible
In the same building as Stouffville IDA pharmacy and Orchid Medical Centre
Close to Stouffville's many unique shops, restaurants and recreational facilities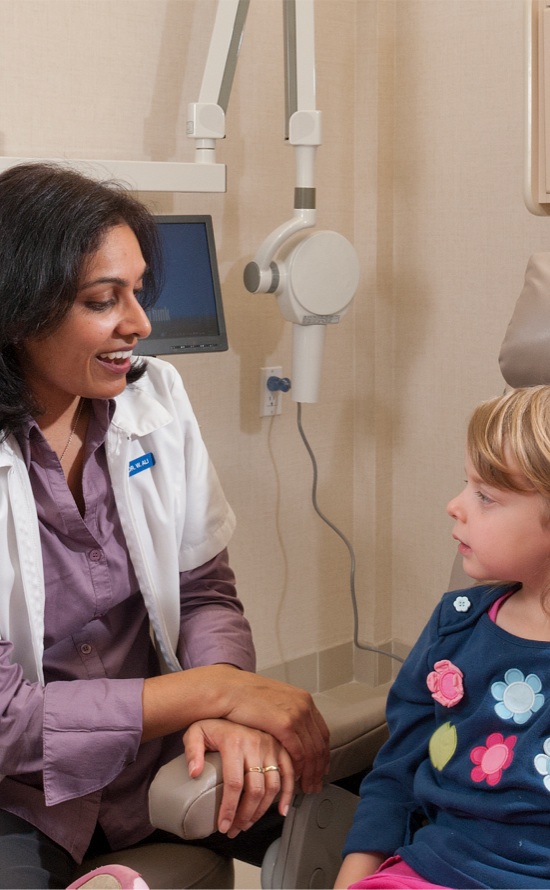 I have been with Stouffville Family Dentistry since 1999. From a very early age I knew that I wanted to be a dentist. I especially enjoy treating patients of all ages to make their visits informative, fun and memorable.
Our team of hygienists are committed to helping you understand the importance of good oral hygiene and how it contributes to your overall health.
Shelby and Joan have a wealth of experience in the wide variety of procedures that we provide to our patients. They love to make your visits go smoothly and you are as relaxed and comfortable as possible.
Our Administrative team are the first friendly faces that you are greeted by when you arrive.
Business Hours
Monday 9:00 am to 5:00 pm
Tuesday 9:00 am to 6:00 pm
Wednesday 9:00 am to 6:00 pm
Thursday 9:00 am to 6:00 pm
Friday 9:00 am to 3:00 pm
Saturday 9:00 am to 3:00 pm